The latest news (2013 site & pricing updates in progress NOW!) and HOT DEALS:
* NEW INTRODUCTORY SPECIAL... BTE 1-pc SFI Chevy Powerglide aftermarket case! $825
* SPECIAL... BTE straight-cut planetary sets ALL NEW MADE IN USA WITH 2-YR WARRANTY $725 for standard or shorty
* SPECIAL... BTE race converters... 8"/9"/9.5"/10"/11" (sprag or spragless) $CALL for details
* SPECIAL... REID 1-pc Powerglide case with liner and bushing $895
* SPECIAL... Powerglide freshen-up includes all seals, gaskets, clutches, steels, band, filter... everything except any hard part $325
* contact us for details on all other components and converters; we have all you'll need!
BTE bolt-together converters... NO weight penalty... call us NOW!
10" bolt-together with aluminum lightweight front... Special pricing... $Call
And, thanks to YOU for visiting our website!
In the world of the giant mailorder warehouses, you're often lost in the crowd. At Oldani Motorsports, that never happens. I personally do any in-house transmission builds and freshen-ups, plus I provide technical advice. I personally select parts on any ordered-in or drop-shipped transmissions from the companies I represent. My background came from a teenager wanting to have a faster street/strip car and progressed to an NHRA Divisional championship and Super Eliminator Driver of the Year award, then a championship driving a supercharged alcohol-burning Funny Car. My transmissions have run in the 6-second zone at over 200 mph. I've run brackets, NHRA Super Street, NHRA Super Comp, NHRA Competition Eliminator, NHRA Super Quick, IHRA Top Dragster, and the Midwest Funny Car Association. Along the way, I've built Powerglides, TH-350 and TH-400 transmissions for many successful racers as well. Thus, when you call Oldani Motorsports, you're getting real-world information from someone who has raced a variety of vehicles, not just an order-taker. You'll not find better service, support, or more fair pricing.

Steve Oldani


*1997 Midwest Funny Car Association Champion

*2-time IHRA Top Dragster national event finalist

*1990 NHRA Division 5 Super Street Champion

*1990 NHRA Division 5 Super Eliminator Driver of the Year

*multi-time NHRA Division 3 & 5 top-ten finisher in S/ST and S/C

*member of the Eddyville Dragway 4-second Club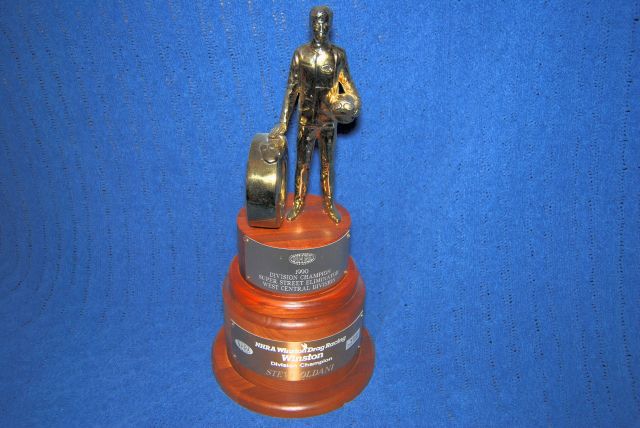 We sell products at VERY competitive prices. We also accept PayPal (shipping only to your Confirmed Address please!) for your purchases which allows the use of credit cards or bank fund transfers. For money-saving prices and ordering information, e-mail oldani.steve@gmail.com or call us!



Quick delivery time on all items, and we'll drop-ship non-stocked parts. Payment methods include PayPal, Money Order, Cashier's Check or Certified Check.





© 2013 by Oldani Motorsports, All Rights Reserved. Prices, specifications and availability subject to change without notice. Although we attempt to keep the site updated some information and images may be outdated. Should you see something strange we welcome your input!

Limitation of Remedies
If any product sold by Oldani Motorsports is defective, buyer's exclusive remedy shall be the responsibility of the manufacturer of said product.

Warranty Disclaimer
Due to the nature of high performance racing applications, the merchandise/products offered by Oldani Motorsports are sold without any express warranty or any implied warranty of merchantability or fitness for the intended purpose. No consequential damages of any type which may happen from the purchase, installation or use of any of this merchandise or products will be the responsibility of Oldani Motorsports. Buyers understand and accept the possibility of serious injury or death from use of any products whether used on the street or racetrack. Any warranty issues will be directed to the manufacturer of said merchandise or product.

Freight Damages/Return Shipping
Oldani Motorsports insures all shipments we send, and any drop-shipments made from manufacturers are insured by them. Claims for damage must be made with the freight company per their policies. Do not return damaged merchandise unless arrangements have been made with Oldani Motorsports. All return shipments must be insured for their proper value by the customer, with no exceptions.